Leading the transformation of the health care
- providing citizens and clinicians with data-driven solutions to optimize health care.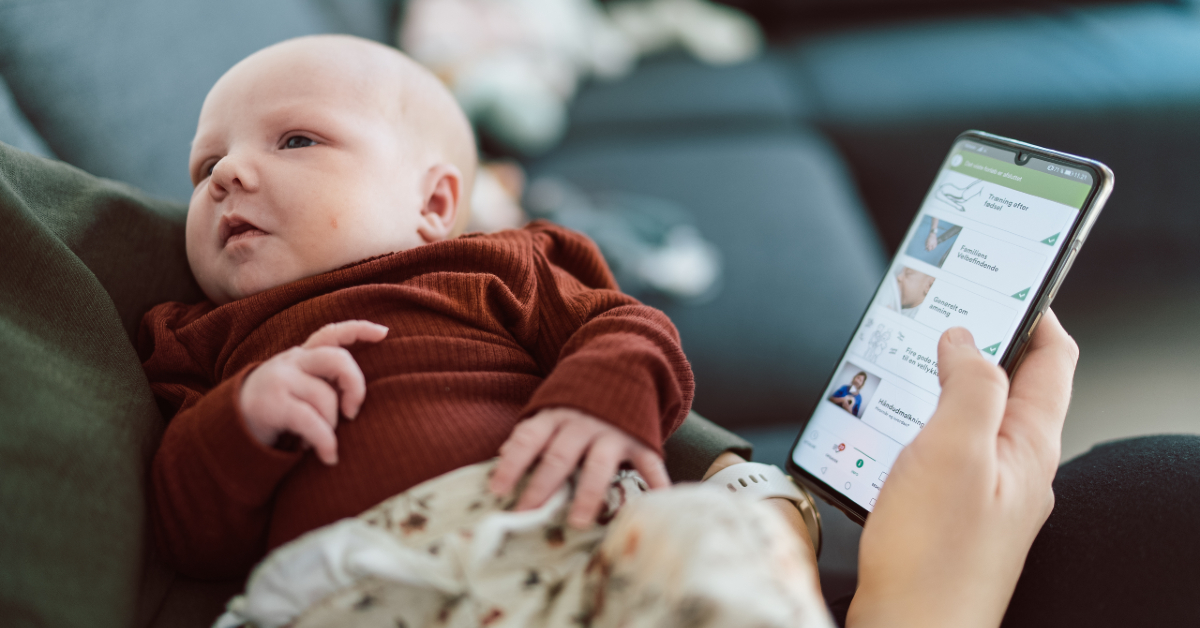 Having a new born in Central Denmark Region means having a digital care guide that optimizes the flow of communication with and for parents during the proces. The aim is to provide this digital tool as a communication platform between patients and clinical staff widely cross the hosptials in the region. Photo: Rune Borre-Jensen, Central Denmark Region
Central Denmark Region and our hospitals play a significant role in the Danish healthcare system.
The Danish health care system is world-class and characterized by a high degree of specialization, technological solutions and digitization as well as a long-standing tradition for systematic collection of data in local as well as national databases and registries with extremely high validity and completeness.
Using evidence-based and data-driven solutions is our key to transform health care in a society characterized by a high level of public digitisation facing a constant demand to improve health for more citizens for less money.