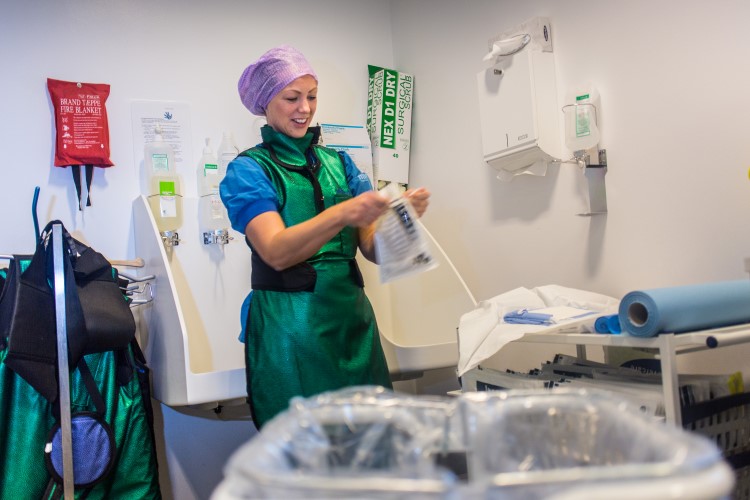 The region is responsible for hospitals and certain social institutions. They can serve as "innovation labs" to try out green transition models. At hospitals we know what is coming in through purchases and we know what is going out as waste.

At a hospital we can work with areas such as waste, energy, food, buildings, transport, water, chemicals, goods and services. Moreover, we can work with integrated solutions across the hospital. This "mini-society" reflects the challenges in our surrounding society. This makes it possible for us to develop solutions that are beneficial to the region and to our both private and public collaborators. Our ambition is to create some of the world's most sustainable hospitals.
Projects and partnerships
To fulfill our ambitions, we know the importance of strong partnerships. Central Denmark Region has a long track record within areas such as renewable energy and circular economy. Broad networks and partnerships provide more knowledge and better solutions; and the results cause a ripple effect.
The spreading of results is also a part of our obligation towards the global plan of action - Agenda 21. Each government and local authorities are responsible for taking sustainable initiatives in areas where human beings impact on the environment.