Regional Council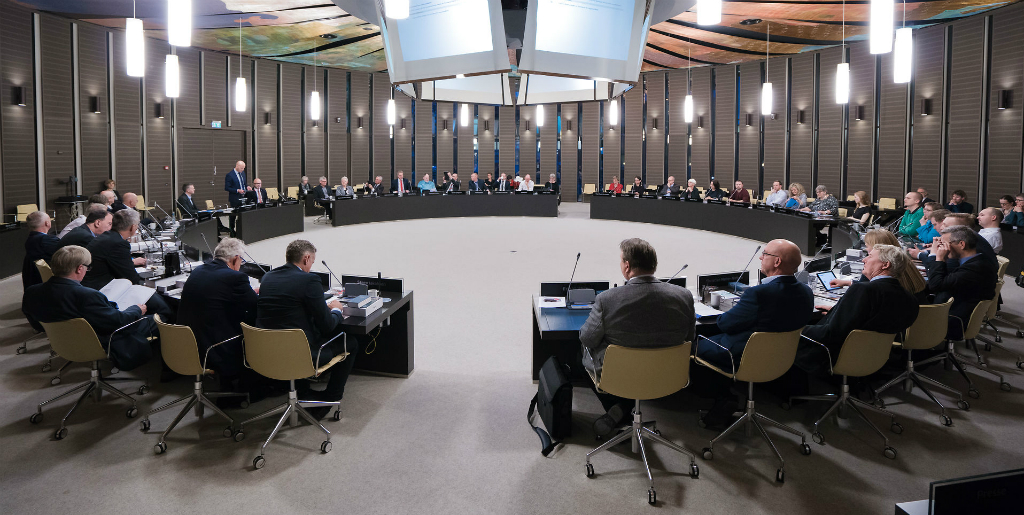 The Regional Council in Central Denmark Region has 41 elected councillors. They hold monthly meetings in Viborg. Foto: Rune Borre-Jensen.
The regional council consists of 41 elected politicians. Present members are elected for 2022-2025.
View individual members of The regional council (in Danish).

Political ad hoc committees are established to investigate and present current tasks or issues.
Corporate Management
Corporate Management consists of the Region Chief Executive, and two heads of managing directors
Region Chief Executive
Pernille Blach Hansen
+45 7841 0200
Pernille.Blach.Hansen@stab.rm.dk
Head of Corporate Management
Helene Bilsted Probst
Tlf. 9351 8508
Heprob@rm.dk
Head of Corporate Management
Anders Kjærulff
+45 7841 0050
ANDKJU@rm.dk
Head of Corporate Management
Poul Michaelsen
Tlf. 2137 5007
Poumic@rm.dk